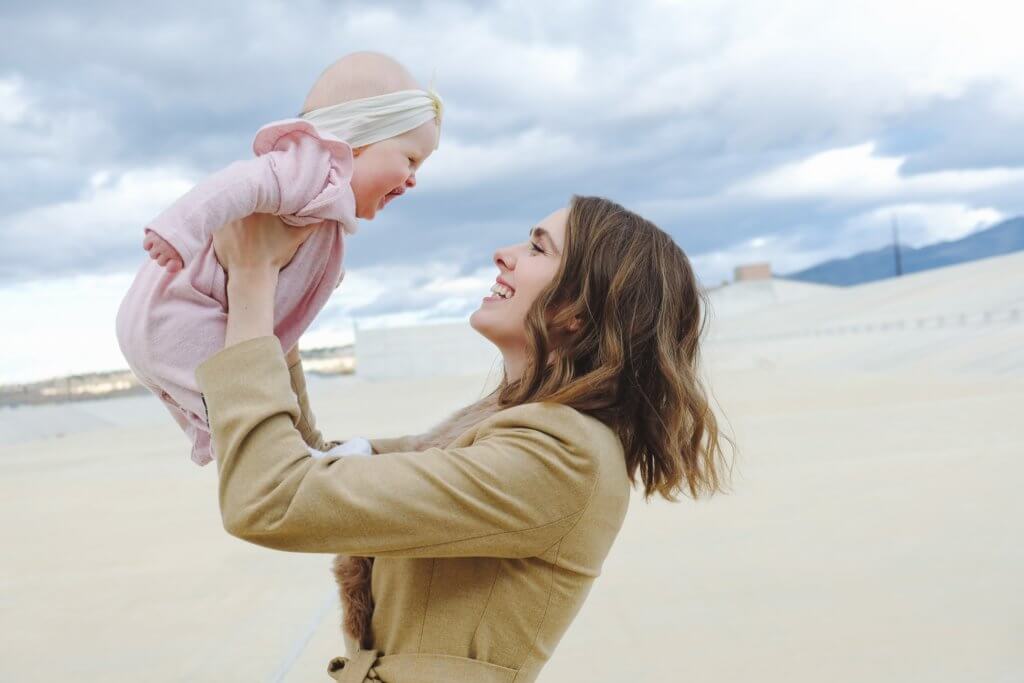 Mother's Day Marketing Ideas for Small Businesses
03 Mar 2021
Mother's Day is fast approaching, and sons and daughters across the UK will have already started looking for the perfect gift for their Mum! Is your business on the marketing bandwagon for this special occasion?
Mother's Day is all about finding ways to express our love and gratitude to the mothers in our life. With an enormous market of anticipated spending, businesses must be extra creative to stand out against competition and to appeal to their target audiences.
According to Global Data, Mother's Day spending rose to £1.9bn in the UK in 2019! Despite a spending dip in 2020 due to COVID-19 uncertainties, it is expected to be even greater this year as plans to re-open have recently been implemented. 
Here are several marketing ideas for your business to capitalise on Mother's Day in 2021:
Mother's Day Branded Products
The first thing is to take a good look at your products. Is there anything you can position as a Mother's Day gift? If you are a restaurant, you could put together a special three course menu experience, specifically for this occasion. If you are a garden centre, you could sell specific products for Mother's Day, or even organise an event such as a 'flower making experience for two' for daughters and sons to enjoy with their mothers. If you are a retail store, have you considered personalised products? These sell extremely well on occasions such as Mother's Day. The options here are endless!
Gift Vouchers
With the recent government announcement of easing lockdown restrictions, gift vouchers are the perfect way to offer one-off Mother's Day experiences, such as a pamper session or an afternoon tea. Alternatively, you can offer a monetary voucher, giving the giftee the freedom to spend on what she wishes within your business!
Social Media & Email 
Social media is an extremely powerful tool to promote visibility of your brand to new customers. Why not start a trending hashtag specifically for Mother's Day products?
Mother's Day competitions and giveaways are a great tactic to draw more attention and engagement to your social media posts. Make sure to give yourself enough time running up to the event to gain the most traction.
Email marketing will play an important role in promoting your products to your existing customer database. Make sure to send an email displaying your range of Mother's Day product offering. Show your company's bestsellers or popular items. You could then follow up with another email reminder, maybe even including an offering of a free e-voucher when customers buy your Mother's Day products, to further encourage their spending.
Mother's Day Website Section
Do you have a website for your business? If so, why not designate a landing page specifically for Mother's Day? Having a dedicated page on your website comes in handy when trying to convert regular, everyday shoppers into Mother's Day customers. Be sure to advertise this landing page well on the homepage, for instance with the use of pop-ups, to ensure the customer knows the page exists. Alternatively, you could even have the products directly on the homepage for a limited period, to make sure your products gain maximum visibility.
Mother's Day Bundles
People love a bundle! Product bundling is all about offering a group of products together at a single, discounted price. This allows the customer to think that they are getting better value for money, thereby encouraging them to buy and thus increasing your order value.
Summary
Mother's Day is a very special day for people around the world. Help your business reach its full sales potential with these useful marketing techniques. Remember, early preparation is key!
Secure Vouchers
Here at Secure Vouchers, we offer top of the range professional gift vouchers for a number of businesses across the UK. Each order is bespoke and you have total design control over your finished vouchers. Find out more or get started today by checking out our voucher printing service.