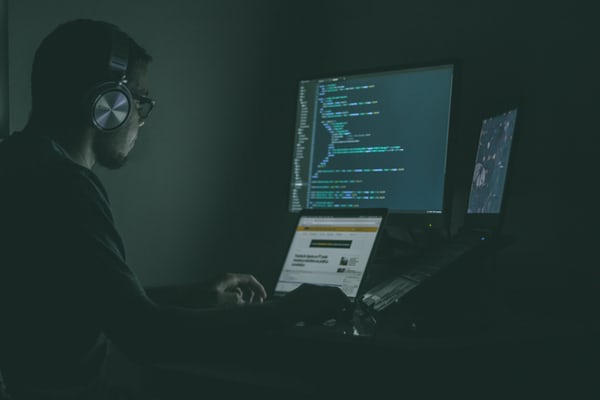 What Retailers Need to Know About Gift Voucher Fraud
09 Feb 2021
Gift vouchers have always been a popular and convenient form of gifting. What's more, with the continuation of coronavirus restrictions, consumers are repeatedly turning to vouchers and gift cards again and again.
According to the GCVA, over a quarter (25.2%) of those questioned in a nationally representative survey claimed to have purchased a gift voucher or card for somebody else during December. Over a third of respondents (34.1%) also stated that COVID-19 restrictions were a driver of this purchasing.
It is without a doubt that businesses have responded to this rise in demand by supplying their own, personalised gift vouchers and cards. However, a gift voucher is effectively cash to any business, and as such, it should be every bit as secure as cash to prevent the damage caused by unauthorised duplication. What exactly are the risks associated with gift voucher and card printing? And what can your business do to ensure its safety?
Here are some of the main risks associated with gift voucher printing:
Counterfeiting 
Scammers and fraudsters are becoming ever more sophisticated in their ability to duplicate vouchers and cards, with both customers and retailers falling for their tactics. Starbucks, Lindt and Carling are among those who have fallen victim to these types of scams.
Redemption Fraud
Vouchers aren't usually meant to be transferable, and most brands make that clear in the terms and conditions printed on the voucher reverse. Cases of fraud often involve multiple redemption of vouchers and coupons, including when shoppers deliberately ignore the terms and conditions.
Social Media and Email Scams 
Consumers are at a big risk of being lured by the fake promise of a free voucher for popular high street brands in exchange for liking or sharing certain offers on social media. Moreover, retailers may accidentally give access to whole e-voucher customer databases via phishing emails and other similar hacking techniques!
So now we know some of the risks associated with gift voucher printing and distribution. Here is what you can do to protect your customers and your business: 
Security Features
Watermarked security paper provides an effective form of protection against counterfeiting, and is difficult, if not impossible, to reproduce by copiers and scanners.
Holograms add considerable interest and value to your voucher, as well as increased security. They provide a unique level of protection against fraudulent conversion, offer quick visible authentication, are widely recognised and cannot be duplicated through photocopying or computer scanning.
An invisible UV feature can be printed on the face of the voucher and is only visible under a UV lamp. This provides a simple method of quickly authenticating your voucher, using the same light used to authenticate bank notes at your tills. A thermochromic ink panel on the reverse of the voucher reacts to change colour when subjected to heat, ideal for providing instant verification of your voucher.
We recommend you include sequential numbering on the voucher and stub as standard. If you wish to redeem your vouchers online as well as in-store, then Secure Vouchers can generate and print alphanumeric codes, which you can forward to your web developer for inclusion on a voucher redemption feature on your website payment page. Barcodes and QR codes are also available to further improve voucher authentication.
Educate Employees
Make gift voucher fraud a part of basic training for all retail and security employees. For example, employees should be able to detect a duplicated voucher by following the correct procedure for voucher authentication.
Establish Physical Voucher Security
Ensure your vouchers are locked away safely, perhaps behind a glass window, to reduce the risk of theft.
Stay Up to Date With Scams 
Use the Federal Trade Commission website to stay up to date with recent scams.
Summary
Don't stand by whilst fraudsters rip off your customers. Gift voucher management should not be an afterthought. Do what you can to enable as much tracking and monitoring as you need to identify the sources of gift voucher fraud, taking whatever action is needed to stop it in its tracks.
Welcome to Secure Vouchers
You can create your own voucher, use one of our templates, or our team of gift voucher design experts can give you a helping hand. If you'd like to find out more, then please feel free to contact our friendly team who will be happy to help.
We work on a 5 working day turnaround time, providing free delivery on orders over £75!