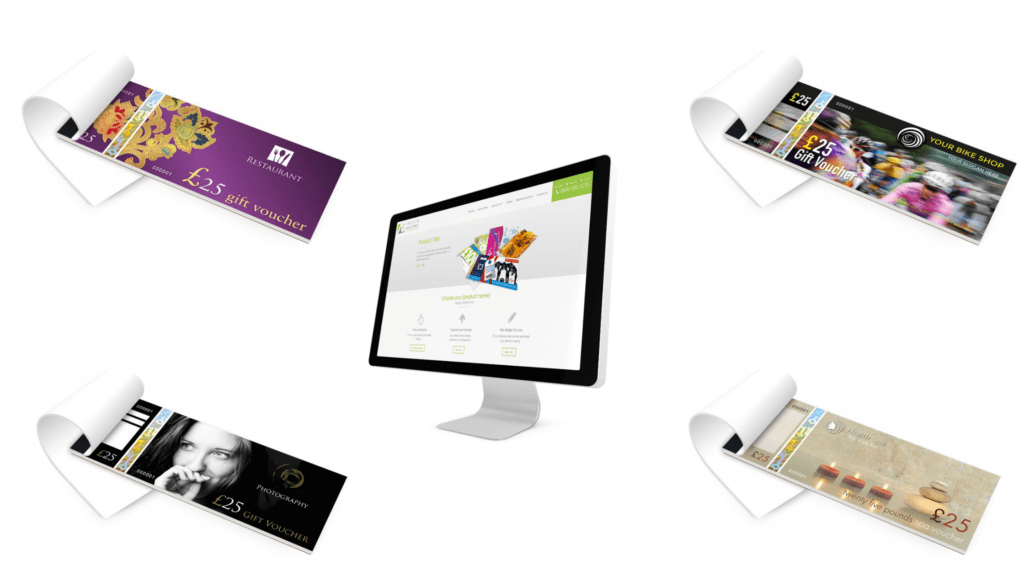 How to create your own voucher using online design templates
27 Apr 2021
Gift vouchers are a fantastic tool for businesses to use as part of their reward and recognition strategies and customer retention and promotion initiatives. From treating high-performing staff to enjoying conversion benefits through online voucher competitions, business gift vouchers can be used for a wide range of occasions.
Even better, today's modern digital innovations means that you can enjoy full control by creating your own voucher design with our exclusive range of online design templates.
Templates make it easy to design your gift vouchers
Look online at our wide range of voucher template options. Our expertly designed templates have been produced by our professional graphic designers. There are options to customise your search by industry to filter results for designs which are often preferred by similar businesses to your own.
You can also filter your search by colour so that your gift vouchers match your company branding or marketing campaign and choose whether your preferred design is modern or traditional.
Voucher templates can be customised to your needs
There are also options to customise your chosen template with your logo and preferred text, so that the resulting finish is bespoke to your business and your requirements. If you need something different that you can't find within our extensive database of high-quality designed templates for gift vouchers, please contact us and we will be happy to help you achieve the right finish for your campaign.
Use an easy online voucher ordering process
When you have found your voucher template, you can simply type in your wording, add your logo and any other visual assets and submit your order for processing online. The entire process is quick, easy and hassle-free. Our team of designers will add your logo and any images to your gift voucher template to finish the customisation process, adjust the text as required and send you a proof for your approval within a day. If you have any desired changes, we will process these for you rapidly.
Create your own voucher using a blank template
The alternative option is to create your own gift voucher from scratch which can then be sent to print. To ensure a professional finish, we advise you seek the help of an experienced designer, but we do have a free artwork guide to get you started. This contains the various dimensions and image sizes you need to work from. If you need any help with the design we'd be delighted to help you.
We aim for total customer satisfaction
We are confident that you will find our online gift voucher templates perfect for your voucher creation needs and invite you to try our easy and enjoyable online ordering system today. If you have any bespoke requirements, please contact us with your brief and we will be happy to help! 
Get your business gift vouchers ordered now and enjoy a superb service from the leading professionals in the gift voucher design and production world.
Welcome to Secure Vouchers
Here at Secure Vouchers we design and print professional gift vouchers for businesses across the UK. Each order we receive is bespoke and you have total control of the design through to you finished vouchers. Find out more or order your free proof today by checking out our voucher printing service or contact us for more information!