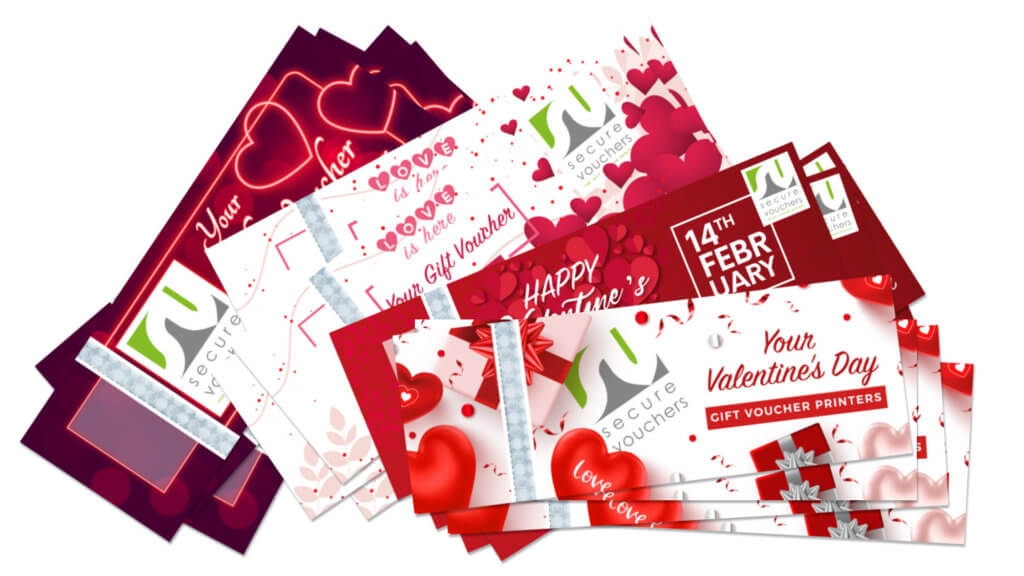 How to Boost Your Sales This Valentine's
26 Jan 2021
February 14th is fast approaching! A whole holiday designated to showing our partners how much we care about them. For a business, Valentine's is an extremely lucrative time of year, worth more than £450 million in the UK, providing ample opportunities to increase footfall, both online and offline.
With UK lockdown restrictions firmly in place, what can your business do to boost sales of your products and services this Valentine's? Here are some of our favourite ideas: 
Offer Gift Vouchers 
As a business, you will want your customers to have the best Valentine's experience possible. Offering them physical or digital gift vouchers is a tried and tested strategy. Here are some examples of what you could do with them:
Hand out discounts to loyal customers to use over the Valentine's period, such as a '£5 off your Valentine's feast' or '£5 off your next facial'.
Add longer expiry dates to assure the customer that their voucher will still be valid despite ongoing lockdown restrictions.
During Valentines, people love experiences, not just stuff! Perhaps your business is already revolved around 'experiences' such as dining, staying overnight in a hotel, spa treatments or even water sports! If that is the case, what a better way than to offer the chance of gifting of a loved one an experience to look forward to? Offer 'exclusive' Valentine's experiences such as 'a meal for two', a speciality Valentine's dish, or a 'Valentines spa experience for two'.
Content
Even if your business is not directly Valentines-relatable, you can get creative with different types of content:
Write a Valentine's-themed blog. Talk about your promotions, any upcoming Valentines-themed events you have on the horizon or discuss existing products to create conversation around your brand. For example, if you own a restaurant, why not blog about some Valentines-themed recipes?
Email Marketing is a great way to bring about recognition of existing holiday deals and discounts. Send a maximum of two targeted emails to your customers on the run up to Valentine's. Remember not to over-email, as they may end up being treated as spam. 
Get creative with social media. Use it to make people excited about the holiday with your fun, eye-catching content. This is a great chance to show your brand's personality, so make it engaging. Creating polls and competitions are two successful techniques to improve your social media post engagement.
Use COVID-19 to your advantage. Mix up your messages this year and get innovative! If you are a restaurant, you could offer customers the chance to buy a gift voucher for your Valentine's Day takeaway service. If you are a spa, why not offer a self-pamper package delivered straight to your customers' door?
Offer Free Samples
If incorporating product samples into your Valentine's Day marketing strategy, consider what would be practical for your brand to sample. Remember, the key is to be memorable. These could be:
New products
Best-selling products
Little-known products that you think could become best-sellers
Remember to include a thank you note for a personal touch.
Summary  
Give yourself enough time to market yourself properly on the run up to Valentine's. Use the time to maintain positive relationships with existing clients and form new ones with prospects. Considering the abnormal circumstances due to COVID-19, why not mix things up, and try something a little different this year?
Welcome to Secure Vouchers!  
You can create your own voucher, use one of our templates, or our team of gift voucher design experts can give you a helping hand. If you'd like to find out more, then please feel free to contact our friendly team who will be happy to help.
We work on a 5 working day turnaround time, providing free delivery on orders over £75!