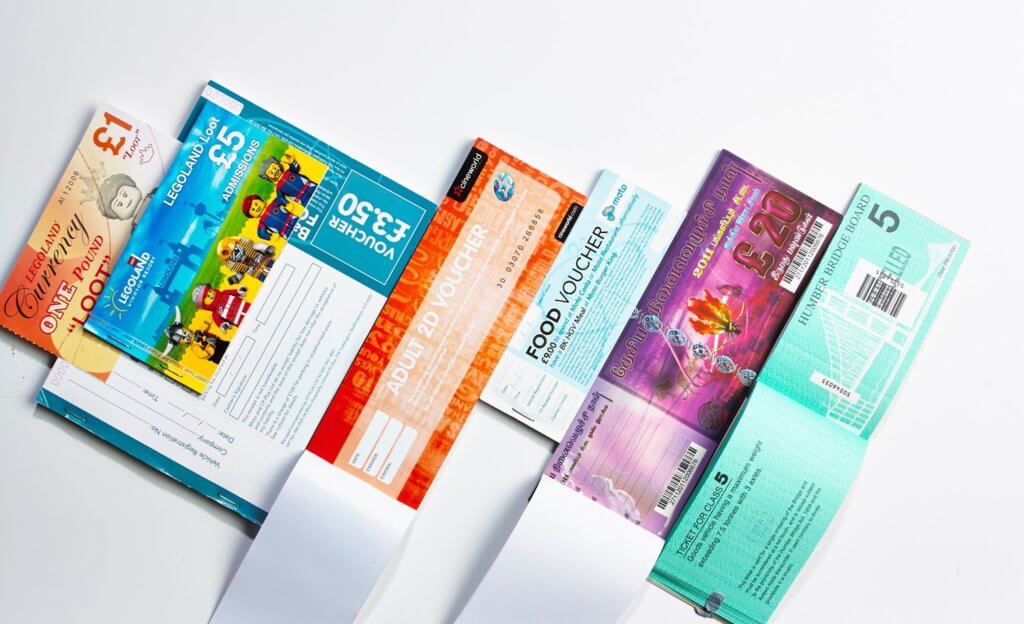 The Benefits of Custom Gift Vouchers for Your Business
07 May 2021
Are custom gift vouchers a part of your business marketing strategy?
According to the GCVA, gift cards and vouchers have become an integral part of consumer gifting options, particularly given the greater difficulty in both buying and gifting physical items, amid the closure of non-essential stores and restrictions around social engagements.
The message is clear: people love to give and receive gift vouchers as gifts, and an attractive gift voucher design can act as a highly effective branding tool.
So, what's in it for you?
We've put together a list of the main reasons why you should create custom gift vouchers for your business:
Brand Visibility
Gift vouchers are a targeted form of marketing, and the receiver is almost certainly always motivated to use them. They tend to guarantee at least one visit and making a good impression when they do means you could end up with a brand-new repeat customer! A well-designed customised voucher is a fantastic way to speak on behalf of your brand. 
Easy process of redemption 
There are many ways you can keep track of your gift vouchers, whether that be manually or with a fully automated system. Vouchers are versatile and each one will come with an alphanumeric code to prove its individuality.
Space 
Gift vouchers take up limited space. Unlike lots of other forms of physical stock, gift vouchers hold high value whilst only taking up a very small amount of space. Hundreds can be stored easily behind your checkout counter in a box.
Gift vouchers expire
For businesses, this brings an additional advantage in that cash is not reimbursed to the customers who do not use the gift voucher within the agreed timeframe. However, due to the unforeseen circumstances of the coronavirus pandemic, many businesses have opted to extend their expiry dates to assure customers that they will have the opportunity to redeem their voucher.
For customers, the fact gift certificates are flexible and can be used anytime between the date they are received, and the expiry date is a large benefit. They also allow the customer to choose between a range of products and services within the vouchers value.
Efficiency 
Vouchers can be used quickly and efficiently, online or in-store. Moreover, according to Reward-It, 72% of people spend 20% more than the original value of their gift cards! This means whilst you are getting improved up-front cash flow, you will most likely get further revenue when the customer redeems their voucher
Custom gift vouchers 
Gift vouchers can be custom made to suit almost any need. Their versatility allows your business to get creative with its gifting offerings. From basic monetary vouchers to one-off 'experience' vouchers, the options are endless! If COVID-19 has taught us anything, it is the importance of spending time with loved ones. Gifting a voucher for a wine tasting, a free starter, beauty treatment or hotel stay gives somebody something to look forward to.
Summary
Customised gift vouchers are increasingly boasting positive benefits to retailers beyond the price of purchase and redemption. Get yours today.
Welcome to Secure Vouchers
Here at Secure Vouchers we design and print professional gift vouchers for businesses across the UK. Each order we receive is bespoke and you have total control of the design through to you finished vouchers. Find out more or order your free proof today by checking out our voucher printing service or contact us for more information!