9 Black Friday Marketing Strategies for your eCommerce Business
19 Nov 2021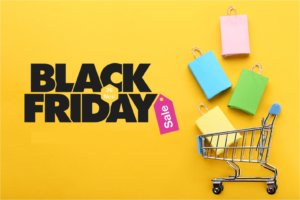 Black Friday 2020 was an unprecedented one. The closure of highstreets across the country saw a huge shift to eCommerce as customers headed online to get the best bargains they can. Businesses had to adapt to the change in shopping habits, with many having to move their entire enterprise onto the digital space just to keep their business going.
With the  pandemic-induced uncertainty easing, now is the time to secure your eCommerce strategies for Black Friday 2021 in anticipation for what could be an even bigger year for your peak festive season sales. Luckily, we have 9 top strategies to help your eCommerce business capitalise on the busiest retail period of the year
1) Utilise social media.

Social media can provide the ideal platform for your brand to produce and share engaging content that entices your customers to make a purchase. As well as promoting blog posts via social media, you should also be creating informational content that is valuable to your audience.
It's important to include a sense of urgency in your messaging when planning your Black Friday social media strategy. However, you should be careful not to overdo it. Buyers will quickly become immune to an endless stream of "limited time offers" and begin to ignore them if they see too many.
2) Prepare your retargeting strategy 
We all know the window shoppers; they'll browse your site, check out your products and services, and choose to leave without making a purchase. However, this doesn't necessarily mean that they aren't interested or that you have to lose them as customers. 
Choosing the right retargeting strategies, means you can follow up with those people who abandoned their shopping carts on your site.
If you're a BigCommerce user, there are even apps you can use specifically for this purpose. With the right marketing automation tool, you can set up email sequences targeted to shoppers who never made it the online checkout
3) Upsell and cross-sell.
You're probably already familiar with the principles of upselling and cross-selling:
Upselling is the practice of encouraging customers to purchase a comparable, higher-end product than the one in question; while cross-selling invites customers to buy related or complementary items.
Though often used interchangeably, both offer distinct benefits and can be highly effective in tandem. Upselling and cross-selling are mutually beneficial when done properly – particularly during Cyber Week – providing maximum value to customers and increasing revenue without the recurring cost of using multiplr marketing channels.
4) Take advantage of BOGOF promotions.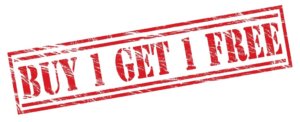 Give your customers a reason to do more business with you while still offering a Black Friday bargain. BOGOF — or buy one, get one free — is where customers buy one item and get a similar, comparable item for free.
The great thing is that BOGOF promotions rarely cost anything. In fact, they're designed to boost revenue. Forget your anxiety about your less desirable inventory because BOGOF can help you get rid of them quicker but still increase your profit. Instead of lowering the price of those products, just provide one item for free together with selling another at the initial price.
5) Launch new products.
The Black Friday weekend is a great time to introduce a new product, however, in order for your product launch to be successful, you have to create a newfound excitement to engage new and existing customers.
You can increase awareness by using your blog or social media posts, or by partnering with industry influencers. Here are a few tactics to consider:
Make the necessary preparations.
Keep the suspense going as long as you can.
Test thoroughly before launching.
Take pre-orders.
Collect feedback after the launch.
The main benefit of product launches is that they draw attention to your company and your brand. This extra attention can often lead to more customers and increased sales for both your existing products and your new ones alike.
6) Reward your most loyal customers.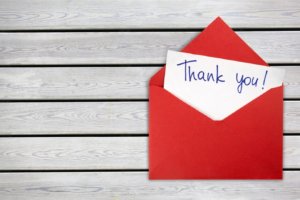 In a time that has been challenging for many, surprising and delighting your customers can go a long way. 
Delivering a leading customer experience is a great way to let your customers know that you'll go the extra mile for them, whether it's building a customer reward scheme, or something as simple as addressing your customers queries in a timely manner. Not only can this be a great way to build and cement brand loyalty, it can be the difference between your customers sticking with you or switching to your competitors.
Giving unanticipated rewards to customers can renew their interest, restore their loyalty and boost your sales. A great way to surprise your customers is to reach out to them personally. 
Connect digitally with SMS marketing or send handwritten thank you notes to your most loyal shoppers. This will make them feel valued and appreciated, reassuring them that they are important to you. Also, be sure to engage with customers on your social media channels with personalized direct messages to those who have engaged positively with your content.
This ability to reach out to customers on a personal level can also give you a competitive edge against the retail giants.
7)Add a touch of personalisation.
Sending tailored, personalized messages to your customers will help boost your sales and increase your conversion rate. 
Why? Because they want to feel like they're one in a million and not receive a generic message that you've also sent to hundreds of other people. Personalisation allows you to demonstrate this. There are a few different ways you can offer a personalised experience to your customers :
Include recommendations on your product pages based on what other customers bought in addition to the product the shopper is viewing
Offer different deals to different customer groups (new customers versus VIP customers, for example) to tailor your messages based on buying behaviours
You can also create a festive experience for shoppers on your homepage and with a Black Friday landing page featuring your top-selling products and services to help boost eCommerce sales.
As digital marketeers will know, creating campaign-specific landing pages has key benefits to your business:
Landing pages deliver more conversions and more leads. Because landing pages have a single focus and target a specific audience, they have significantly higher conversion rates
You can develop targeted content for specific audiences. Because landing pages are so targeted, you can get super specific with your messaging, imagery, and offer to ensure it speaks exactly to the audience you're after
Landing pages provide your team with actionable data. You can create landing pages for different campaigns and referral sources. By reviewing the analytics data, you can see which channels are driving you the most traffic and conversions.
8) Go beyond Black Friday.
Remember, Black Friday is only one day of a week in which customers expect to get the best bargains. It's important to consider your approach and have a marketing strategy for all five days of Cyber Week, like Small Business Saturday and Cyber Monday.
Encourage your customers to not only take advantage of your seasonal deals, but your engaged customer community. To do this, you can leverage continued email marketing, engage on social media and send abandoned cart notifications.
9)Build out an email marketing strategy in advance.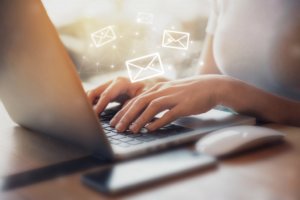 Optimize your email marketing strategy by planning ahead and creating several email marketing campaigns tailored to your holiday promotions.
Black Friday and Cyber Monday are infamously all about time-sensitive deals. Your email campaigns should awaken a sense of urgency with subject lines that raise curiosity and compel people to read the email. All your email campaigns should end with a call to action so your customers are encouraged to take the next step towards buying your products or services.
Welcome to Secure Vouchers
Gift vouchers can be a fantastic way to promote your business and brand during the busy retail season. Here at Secure Vouchers we design and print professional gift vouchers for businesses across the UK. Each order we receive is bespoke and you have total control of the design through to you finished vouchers. Find out more or order your free proof today by checking out our voucher printing service or contact us for more information!